Archi recognizes the importance of environmental protection. There are recreational zones of various sizes allocated for our completed or under construction projects. The recreational zones incorporate sports facilities, a kids' playground, a car park, and resting space. Besides, the company regularly organizes environmental events. Archi and its residents are together in the company's traditional greening campaign. We spare no effort to plant as many trees as possible to make out projects greener. For example, we have planted over 200 evergreen and ornamental trees in the yard of the Archi Isani project. Archi Mukhiani have been decorated with more than 200 shrubs and conifers, while over 150 trees have been planted around Archi Dighomi. We make sure that a tree is planted after each completed 10 sq. m. construction.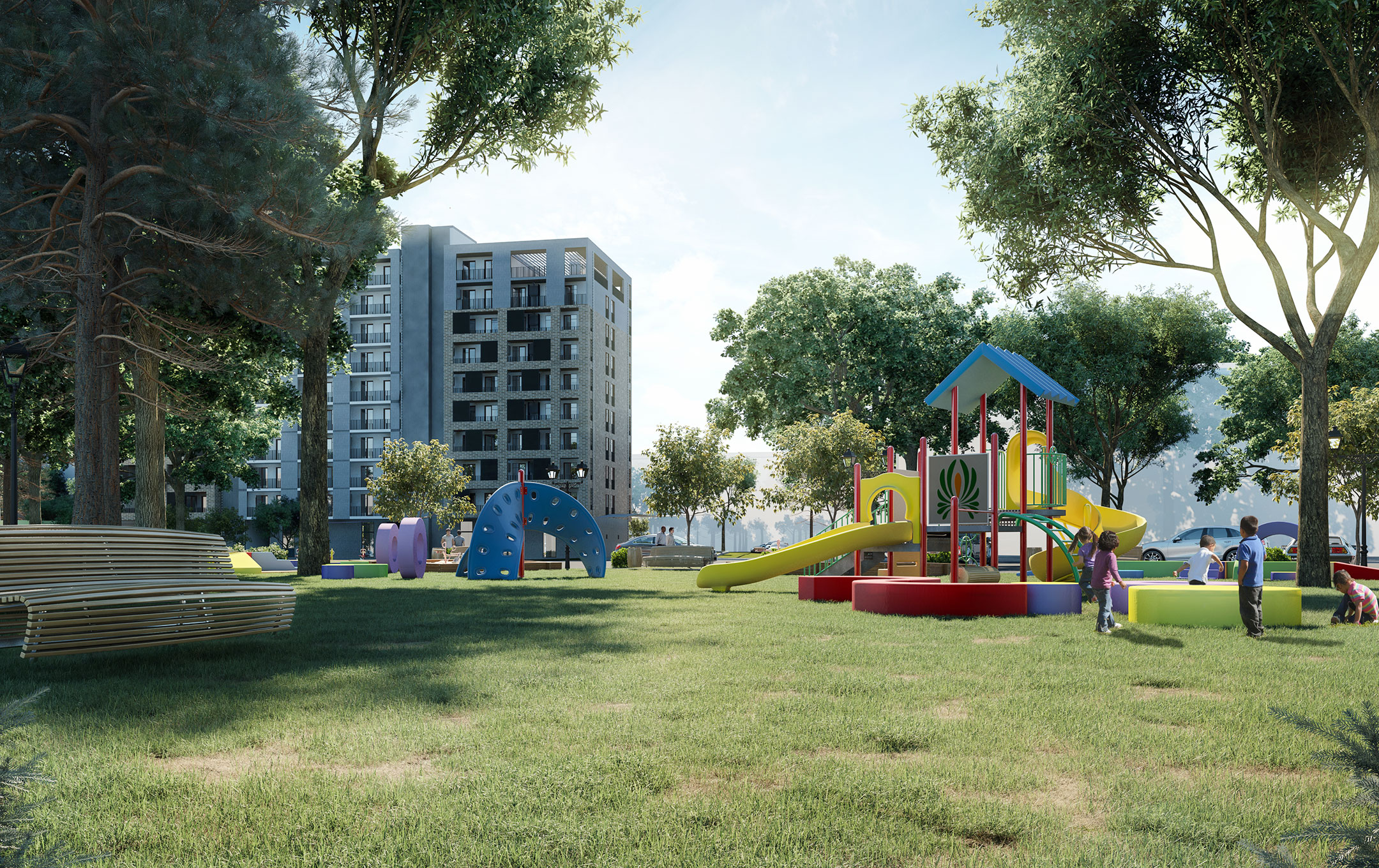 What is more, Archi's energy-sufficient constructions contribute to environmental protection too. All our projects are built with quality and energy-sufficient materials. At the event about the financing program of the green economy - "GEFF", Archi Tower was named the most energy-efficient residential complex by The European Bank for Reconstruction and Development (EBRD) a short while ago. The complex was listed among the best 6 projects that are famous for their contribution to the development of the green economy. Archi Tower was the only residential complex to be awarded the prize.
Archi Tower is one of the company's most important and special projects. Archi Tower along with the company's other projects are built with the best quality energy-sufficient and ecologically clean construction materials. The 14-storey premium frame project Archi Tower is located in the city center, on Chavchavadze Avenue. The residential building is distinguished by the highest quality apartments, a full repair package, Ytong energy-sufficient concrete blocks, low-E glass, thermal façade, energy-sufficient elevator, closed car park, fitness center, and a commercial area. It is no wonder that Archi Tower was granted the status of the most energy-efficient project.
Energy-sufficient construction has multiple advantages. First of all, it reduces greenhouse gas emissions and water, air, and soil pollution. Secondly, the energy-sufficient building contributes to the creation of a comfortable and healthy atmosphere for people. Thirdly, it lowers utility bills and facilitates the innovation processes in the construction industry. Energy-sufficiency is achieved through the Ytong concrete blocks. The High-Tech energy-saving block is distinguished by its quality. Ytong concrete blocks are fire-and-soundproof, air-permeable and it can easily be recycled.