There are five important criteria that homebuyers have to consider while searching for the perfect home. Convenient location, safe and ecologically clean environment, high-quality building materials and recreation areas are the five main features that the perfect house has to offer. Archi Wood located in one of Tbilisi's greenest district Digomi Massif satisfies all the mentioned criteria. Being adjacent to Digomi Forest, Archi Wood is one of the most sought-after projects in Tbilisi.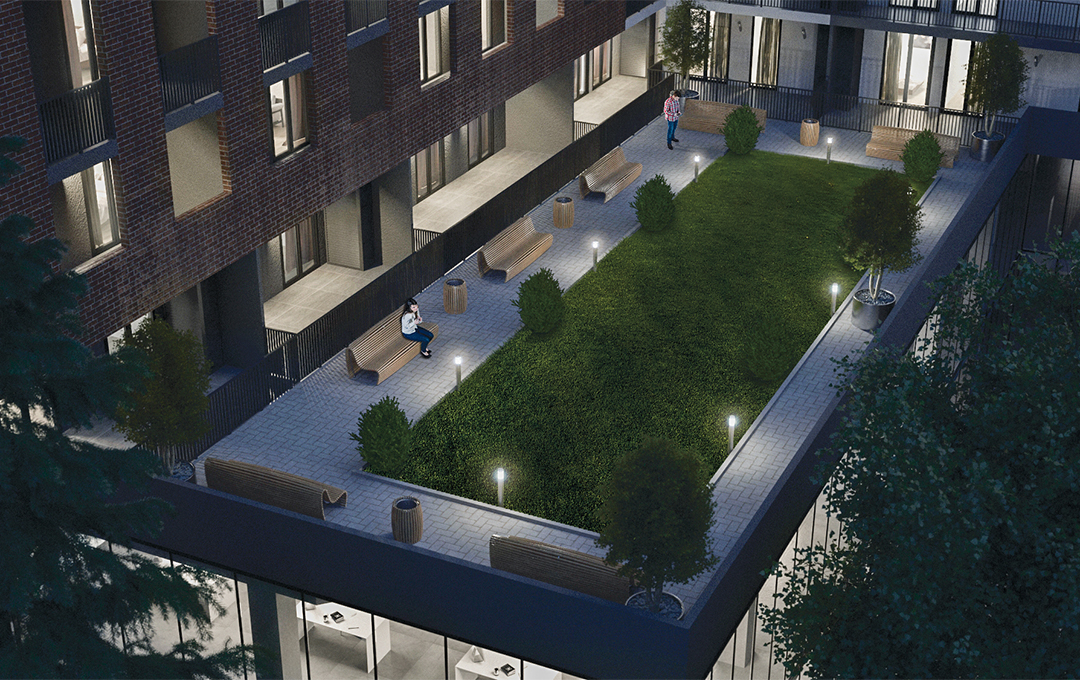 Similar to other projects by the company, Archi Wood is being built with high-quality construction materials such as German energy sufficient block Ytong. Fire resistance (4-hour fire protection), sound insulation, and energy efficiency (energy consumption reduction by 40%) are the main advantages of the Ytong block. Besides, the project incorporates metalloplastic windows and doors equipped with low-E glass. The low-E glass is energy efficient (thermal conduction reduction by 30%) and absorbs infrared and ultraviolet radiation. As a result, apartments are easier to keep cool in the summer and warm in the winter, leaving you with lower utility bills. What's more, Weinberger, Belgian face tiles are being used in the construction, making the architecture more impressive.
Ecologically clean materials and high-quality construction are chosen as the company's major priorities. It comes as no surprise that Archi apartments are delivered to their owners with Premium Frames. Premium Frame incorporates a heating system, low-E glass, electrical wiring, and other additional conveniences. Apartments with this innovative product require little repair, saving Archi residents' time and energy. As a result, the only thing Archi residents have to worry about is the house design.
Archi Wood also offers open and closed 3 level parking space, accommodating 165 vehicles. The convenience of having a parking lot adjacent to your apartment means safety and saving your time.
Apart from being near the Digomi forest, there have been planted 60 spruce trees around the Archi Wood project. In total, the project will include about a 3000 sq.m. recreation area after the construction is completed.
Archi Wood's modern design and high-quality construction aim at improving the quality, safety, and coziness of potential residents' life.