A balcony is one of the most practical and multifunctional spaces at home. It is usually used as a storage room for old clothes, bicycles, or even massive items. Besides, the balcony effectively performs the function of a fridge in the winter. It is amazing that more and more people go for well-designed balconies where relaxation is guaranteed. Have a look at some decorating ideas to easily create a cozy balcony.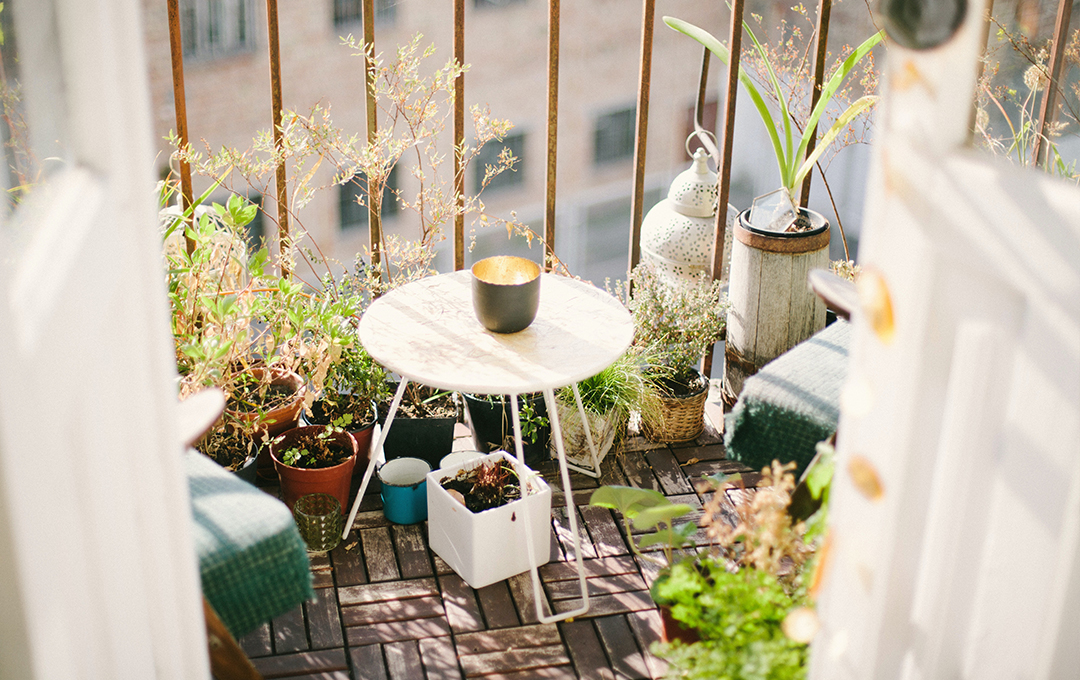 Decorating the balcony should begin with choosing the right flooring. Outdoor tiles and cement subfloor can be easily damaged. Due to their resistance to weather change, try to install artificial grass or terrace decking on the balcony.
Make sure that you choose the outdoor furniture that fits the size of your balcony. While decorating a small balcony, use small foldable chairs to save space. As for larger balconies, bring coffee tables and massive sofas to create a comfortable and friendly atmosphere. Colorful or patterned cushions can effectively turn the balcony into a cozy outdoor space. What is more, hanging and round wicker chairs are very popular outdoor furniture, giving the impression of a handmade item. Additionally, you can decorate them with Christmas chandeliers that have an impressive effect all day round.
Finding decorations for the balcony is one of the most enjoyable activities. Try to focus on things that are absolutely necessary to minimize clutter. Outdoor lamps, hanging decorations, feather accessories, wicker baskets, or drawings can help you create a cozy atmosphere on the balcony. Besides, you can use light up bottles and vases or add LED strips to the walls. Light levels can be easily regulated to fit your working, relaxing, or reading mood.
As dictated by current trends, if you have a small balcony, you should paint the walls white and install a white-brown flooring. This color combination will give your outdoor space an elegant look. You can place a small flower vase to make the place even more beautiful.
Large balconies are not limited to certain outdoor space design. However, their look is usually dictated by the interior design of the living and dining rooms. Large space on the balcony gives you the possibility to organize a garden, or place a table for family or friend gatherings. Note that comfortable wicker sofas and floral print cushions contribute to the elegant atmosphere.
Archi offers balconies of all sizes. What is more important, our balconies boast about Beautiful views of Tbilisi, doubling your happy life at Archi.