The interior of the house is the best way for the owner to show his creativity and creative vision. In our blog, we present bathroom accessories that will help you express your personality and create a versatile, practical bathroom.
Mirror as one of the main bathroom accessories
Mirrors are the best way to enhance the lighting and increase the space in the bathroom. In addition, it is possible to create a unique interior. A round bathroom mirror is the most refined, elegant and optimal option that will suit any interior style. However, it is not necessary to choose a round mirror. Today, designers offer a very large range of mirrors. Many mirrors are now more than just a design element, including multi-function mirrors with LED lights or digital clocks and distinctive and extravagant designs.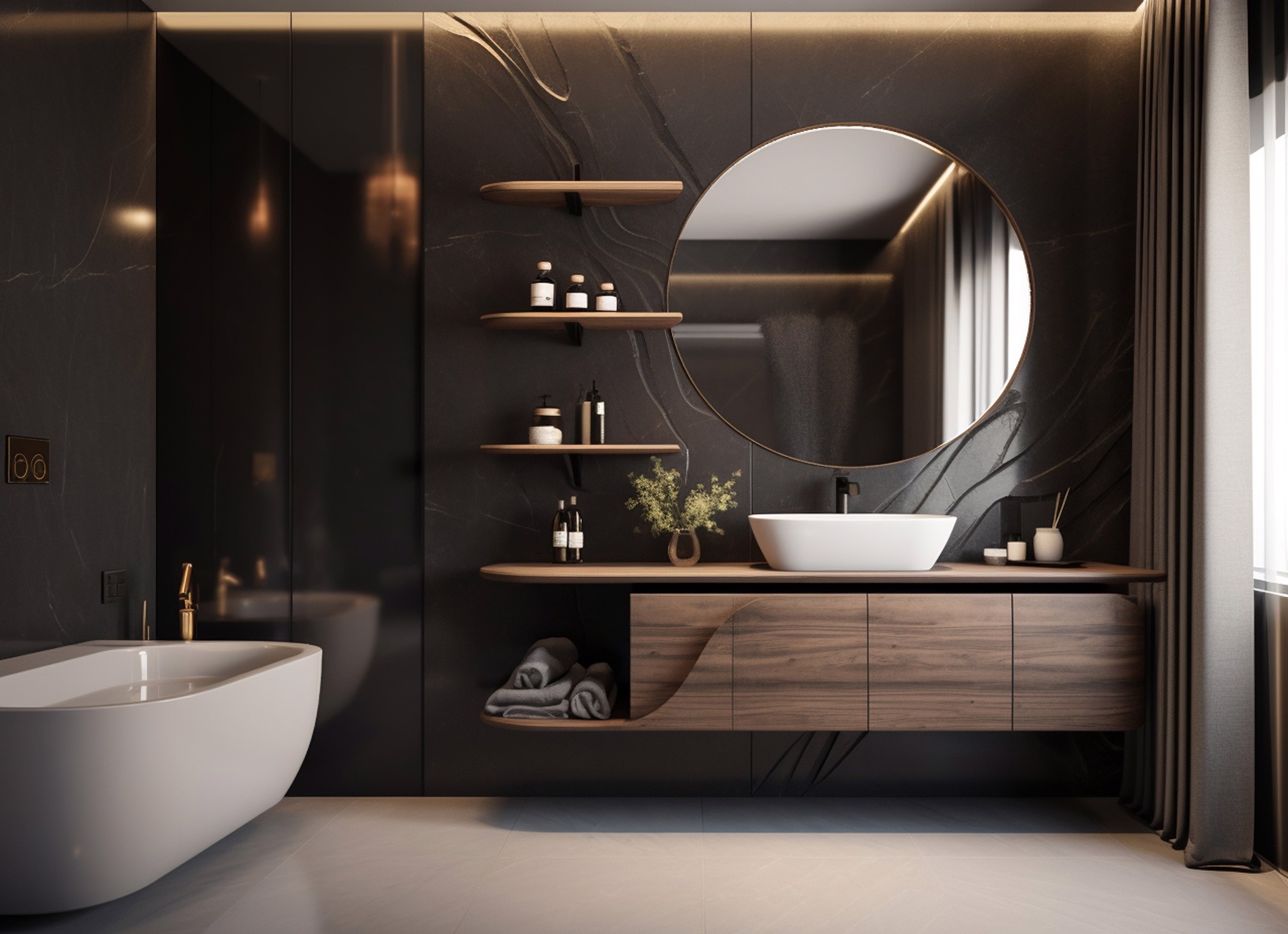 Why should we choose golden accessories?
Gold has always been associated with luxury and sophistication. When we enter a room decorated with golden details, we feel luxurious, and the bathroom is no exception. In addition, there are several reasons why we should use golden bathroom accessories:
1. Golden accessories match almost any color palette and add sophistication;
2. Golden color will make the bathroom unique and eye-catching, just don't use too much golden color;
3. Gold has long been associated with prosperity and prestige. Golden accessories reveal the unique properties of this luxurious metal;
4. Gold is always in fashion because it brings traditional details to modern decor.
Creative bathroom accessories
When choosing accessories for the bathroom, we should consider that each item is functional as well as creative. Here are some highlights:
Bamboo tray, which is placed on the bathtub and provides comfort. It is possible to place sheets, washing products and even a cup on the tray.
Soap dispensers - Soap dispensers are one of the most frequently used items in the bathroom. There are various, modern and distinctive design dispensers.
Bathroom Shelves - Earlier, bathroom shelves were only used for their intended purpose. Nowadays, you can choose the design you want, which will affect the interior of the entire bathroom.
Towel holders - towel holders are a very necessary and convenient accessory. At the same time, it can be an unusual and interesting design.
Bin - the bathroom bin is also a very necessary accessory, because you will not have to carry the waste from the bathroom to another room. If you choose a distinctive design, it will affect the interior.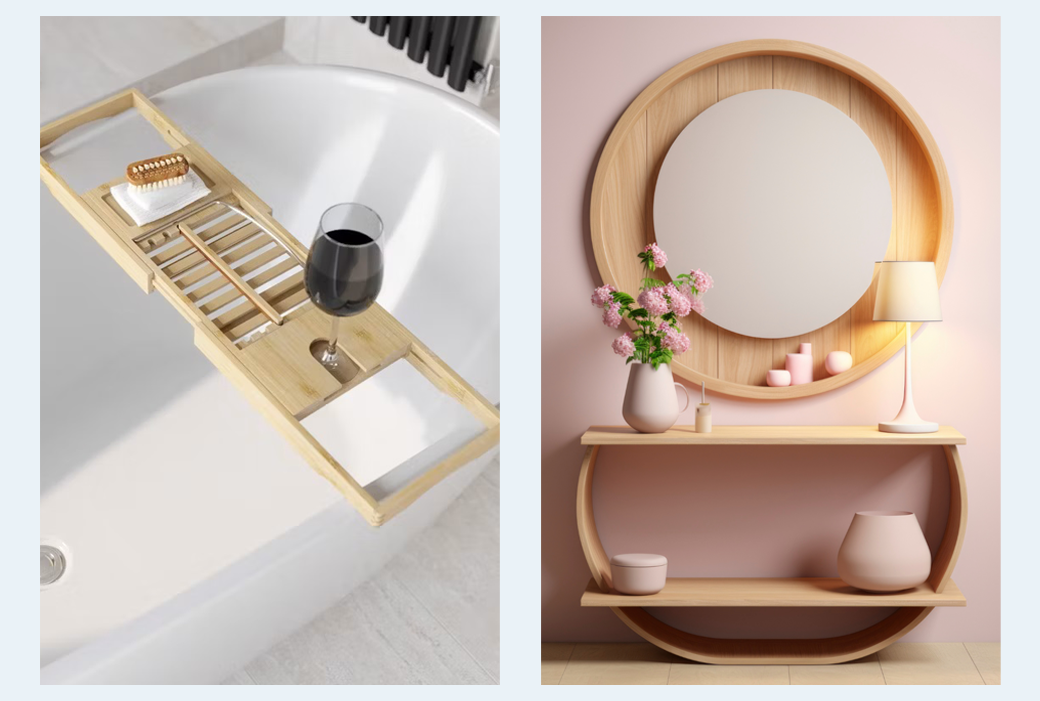 How to choose bathroom accessories correctly
Sometimes, when arranging a bathroom, they focus only on large components. However, if selected correctly, the tiny components mentioned above have a big impact on the overall appearance. When choosing small details, take into account the overall style of the interior and make sure that the selected items fit the interior. Also, consider the functionality of each item as it should be tailored to your needs. You may see an accessory somewhere and you really like it, but it is completely useless for you.
What to consider when arranging a bathroom
Accessories and all the details in the interior of the bathroom are important. However, the main part of the interior that needs to be adjusted is the floor and wall covering. When you decide what kind of interior style you want in the bathroom, first of all, choose the floor and wall covering material and match everything else with it, including even the smallest accessories. Also keep in mind that the interior of the bathroom has a great influence on a person's daily mood and should not be a boring, heavy style. Imagine when you go to the bathroom several times a day to look in the mirror or to tidy up and come out with a tense mood. If this does not happen, choose the style, wall and floor covering material, all accessories according to your personality and not according to general standards or trends.
You can buy everything you need to decorate a bathroom with a discount in partner stores of Archi card. Archi Card is a discount card specially designed for Archi residents, which will be given to you as a gift after purchasing an apartment in Archi.