A balcony is an additional and very valuable space at home. Archi offers apartments with balconies of different shapes and sizes. It is worth mentioning that one of the most beautiful balconies accompanied by adjustable wooden shutters will be added to the Archi Nutsubidze project. Have a look at 5 benefits of having a balcony at home.
Space for Plants
Balcony can be used as a house for plants. You can turn this part of the apartment into a garden. As the majority of plants love open space and fresh air, the balcony is a perfect place for them. Moreover, if you are going to have pets at home, the balcony will be a safe option for your plants. Adding pleasant smelling flowers will make the balcony a magical place. If you are a plant lover, having a balcony will help you take the hobby seriously.
Enjoying Beautiful Views
Beautiful views from your balcony can have a positive impact on your mood, filling you with pleasant sensations. Archi projects offer the most beautiful views of Tbilisi. For example, Archi Tamarashvili gives beautiful views of Hippodrome Park with its green and fresh area. Apartments surrounded by green spaces are good for your health. Balconies will provide extra comfort to relax and enjoy great views.
Storage
You might have extra items at home that are difficult to part with because they remind you of interesting and happy memories. You can solve the problem by using the balcony as a storage room. Your extra stuff can end up in built-in shelves or storage drawers incorporated into the coach on the balcony. Besides, the balcony is a useful space to keep a bicycle or different instruments.
Relaxation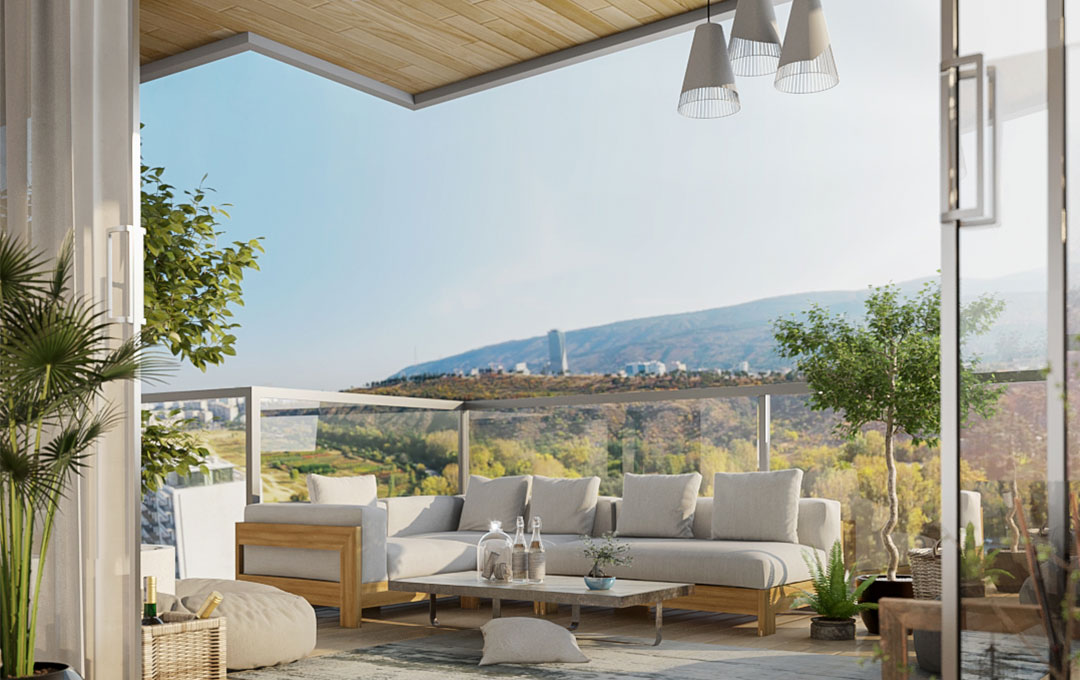 Balcony is the best place to rest and enjoy the fresh air after a stressful job day. Relaxing on the balcony will help you recharge, reduce stress or headaches. What is more, balconies are the perfect place for reading or taking a nap. Adding a table will turn your balcony into a working space. Working in an open space boost the brain's creativity and performance.
Space for Children and Pets
If you have children, the balcony is a perfect place for them to play and breathe fresh air, giving you the possibility to make your job in peace. Thus, Children will be able to take D vitamins for the sunlight regularly. Besides, balconies are very useful for pet owners.