The interior of the dining room is made up of many components, but there are decoration elements that require special attention when choosing, because each one has a great influence on the overall interior of the room. In this blog you will read about 4 outstanding elements and how to select them.
Dining table
The center of the room and the main element is the dining table. That is why it is better to start planning the decoration of the dining room with the table.
If the dining room is small, choose a round, four-seater table. This will maximize the perception of space and save space. A rectangular table is best for a rectangular room. A square dining table is for large rooms because it takes up more space.
Give preference to tables made of strong and durable materials, such as solid wood, tempered glass, marble or iron.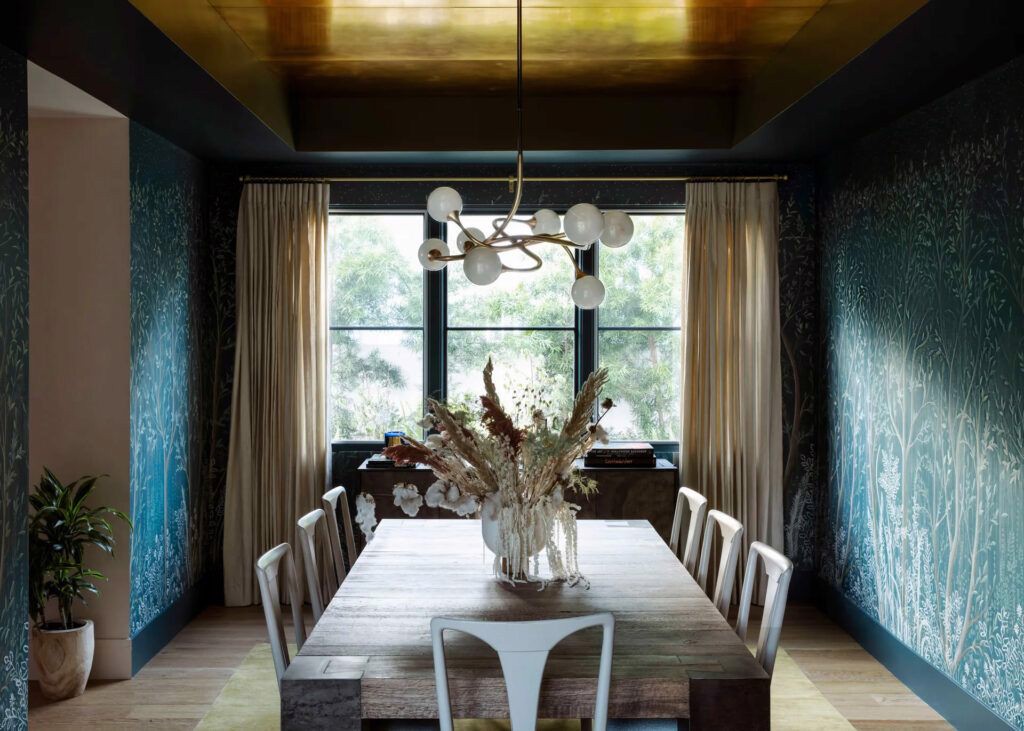 Chairs
It is no longer necessary to buy a buffet, chairs and a table in one set. Designers recommend individual selection of each detail to create a unique decoration of the dining room. You can choose different design chairs to create a unique and bold interior.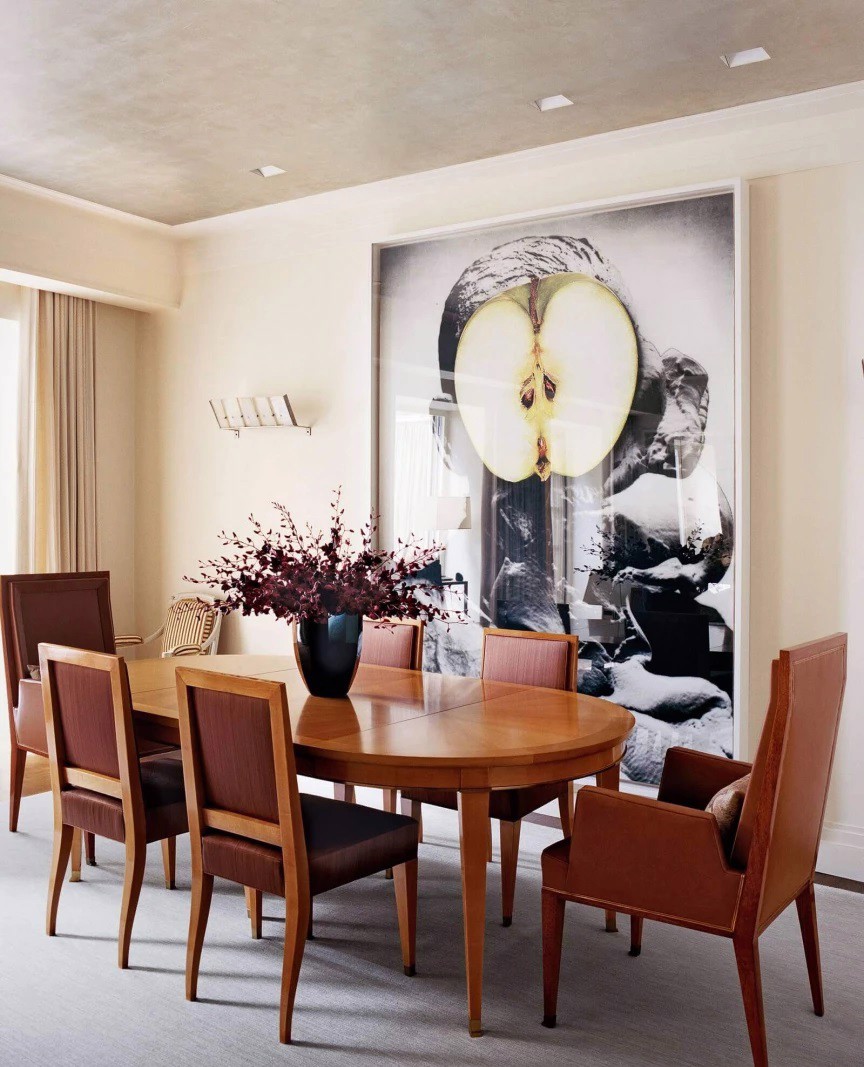 Console
The buffet is very massive and takes up a lot of space. It can be replaced with a console, which can be adapted to any interior of the dining room and, in addition to decoration, can be used to store or store various items, dishes, utensils and other accessories.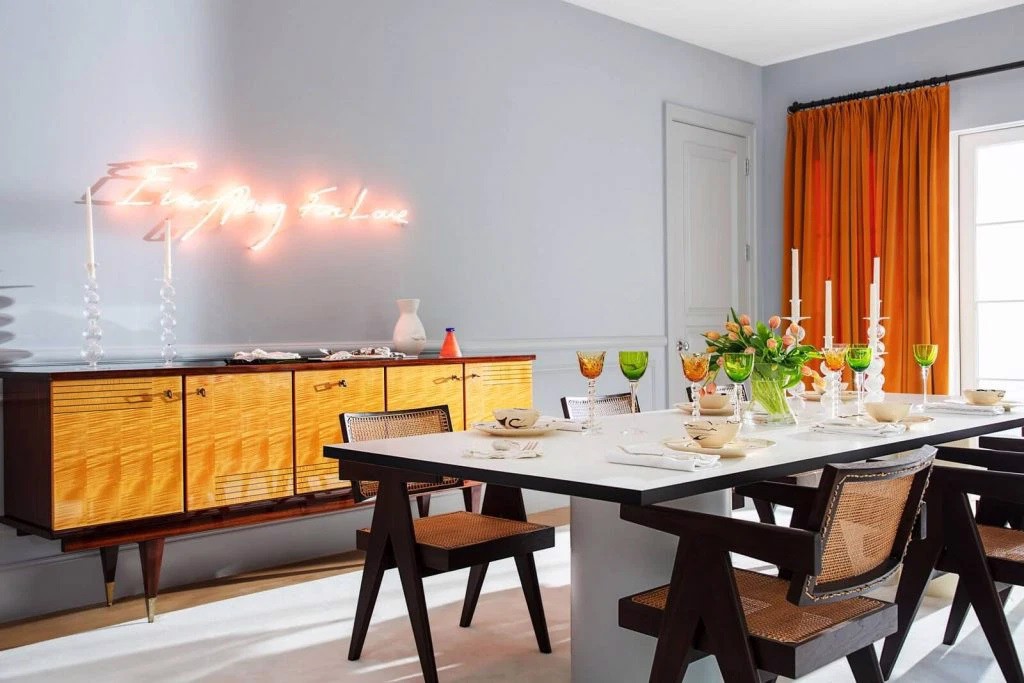 Lighting
Lighting is crucial when decorating any room, and the dining room is no exception. In addition to practical use, lighting creates a comfortable environment.
In the dining room, it is recommended to use a ceiling lamp, which should be at least 70 cm away from the table surface. The size of the lamp is also an important factor, which should be proportional to the size of the table - the diameter of the lamp should be one third of the table to provide lighting for the table and the comfort of the people sitting with it.