Autumn is associated with changes. There is a lot going in nature this time. The night becomes longer. The heat is gone, replaced by a cool wind. Our house reflects these changes. Fall interior design is all about coziness and comfort. We love to feel comfortable at our cozy and warm apartments in the autumn.
Have a look at fall 2020 interior design trends to create a warm and cozy apartment.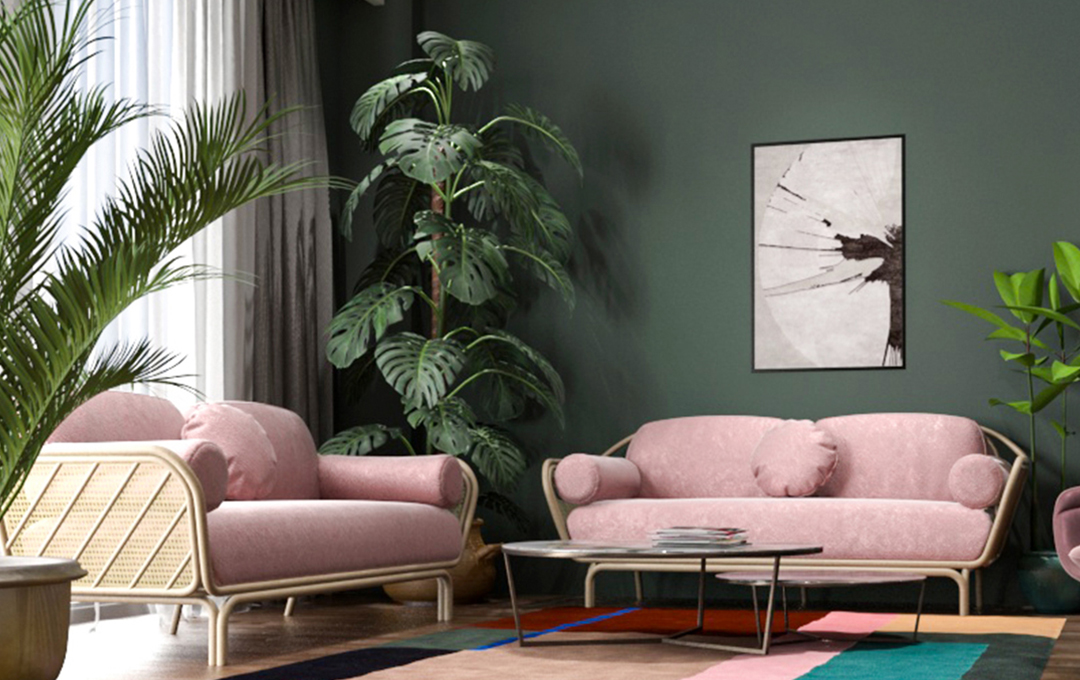 Pink has nothing to do with autumn, but its delicate and pastel shades create a sense of tranquility at home. When paired with blue, green, and gray, pink brings a contrasting atmosphere into space. The combination of contrasting colors is one of the most popular 2020 interior design trends.
If you decide to replace a floor covering this autumn, make sure that you learn more about fall 2020 interior design trends. Apart from being very fashionable, walnut wood is the best choice for durable and long-lasting flooring. Coffee tables, chairs, and even beds made of walnut wood are also popular in 2020.
Natural Stones And Crystals
Natural stones and crystals are artworks formed by the earth over the centuries. You can easily find your unique stone and crystal due to their diverse organic substances and structures. They will help you bring a personal touch into your home.
Modern African Textiles and Ceramics
Modern African design is very popular in 2020. It can create a dramatic as well as comforting mood in interior design. As mentioned above, comfort and coziness are essential parts of the fall interior design trends. Beautiful African design will cheer up gloomy days in autumn.
Glass is an important part of fall interior design trends. Glass lights are universal décor accessories that suit every home. Retro style glass lighting will scatter in all directions, making the rooms cozier and more comfortable.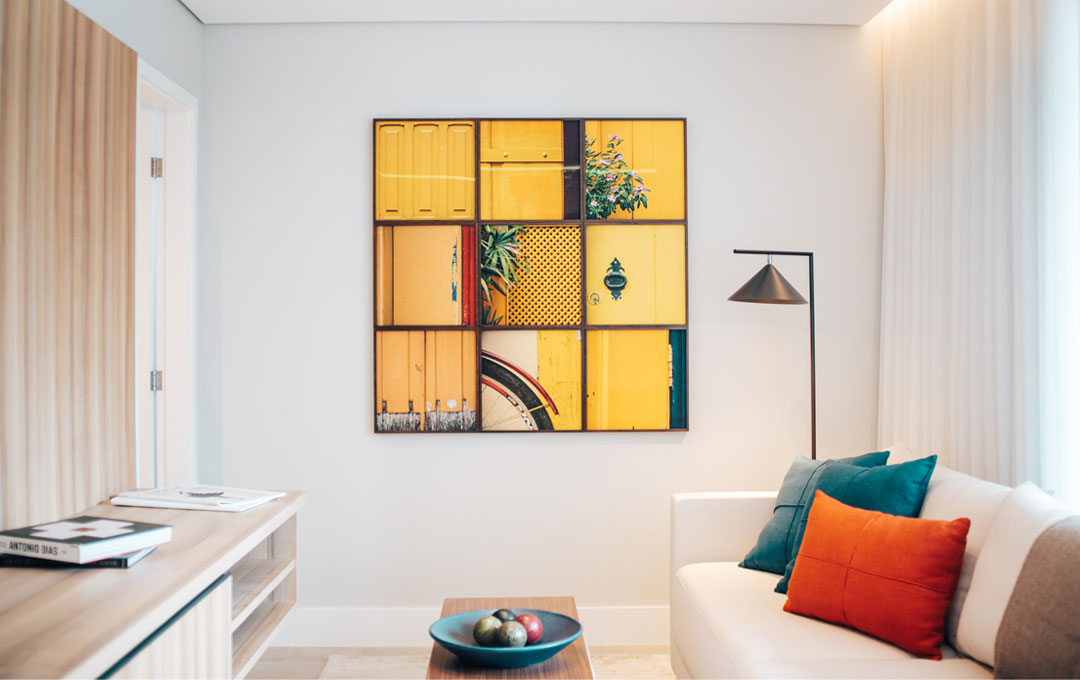 Minimalism in 2020 has been replaced by maximalism with a focus on oversized wall art. Wall paintings and wallpapers are the best way to bring a personal touch into your home. Note that large wall paintings visually absorb the space and as a result, they require proper lighting.
Archi residents do not have to worry about cold autumn days. The company's residential buildings are built with energy-efficient Ytong blocks, reducing energy consumption by 40%. Besides, Archi apartments incorporate metalloplastic windows and doors equipped with low-E glass. The low-E glass is energy efficient (thermal conduction reduction by 30%) and absorbs infrared and ultraviolet radiation. As a result, apartments are easier to keep cool in the summer and warm in the winter, leaving you with lower utility bills.